Regular price
Rs. 1,250.00
Sale price
Rs. 699.00
Unit price
per
Sale
Sold out
BUY 1 & GET 1 FREE, TODAY ONLY!
Fast and easy to apply, with a remarkable waterproof effect. Powerful waterproof sealant easily and instantly seals & repairs broken surfaces.
transparent waterproof glue leak-proof
Glue with Brush 150g
Mighty Repair Adhesive Sealant coating For agent renovation bright bathroom floor penetration type 
Powerful waterproof sealant easily and instantly seals & repairs broken surfaces.
Fast and easy to apply, quick-drying, with remarkable waterproof effect.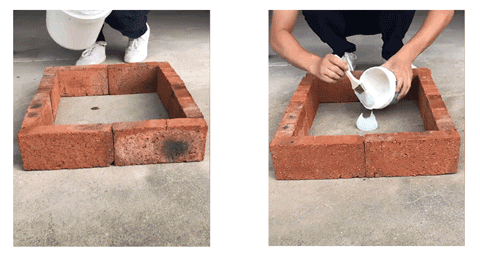 It is
 transparent
 after drying and will
 not affect the appearance
. Suitable for all kinds of surface repair and sealing, waterproof, and leakage-proof.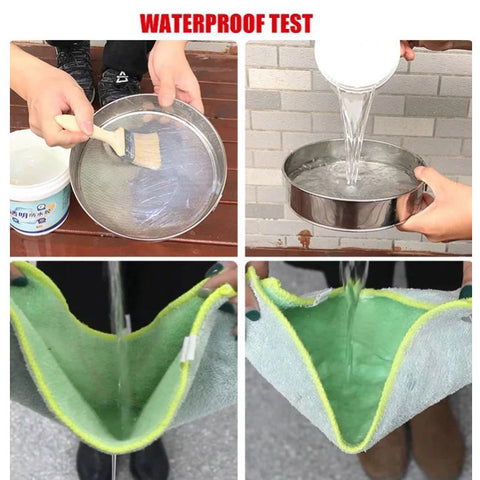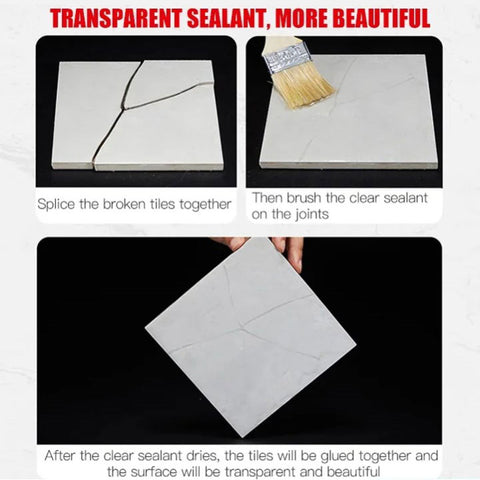 Main Features:
► Efficient Leakage Prevention
 It can penetrate seams, cracks, and leaks, sealing and repairing any broken surface. One brush to prevent leakage, simple and convenient, waterproof and anti-corrosion, wear-resistant, and anti-stepping.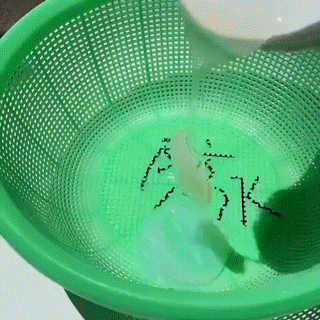 ► Lasting Waterproof
An upgraded waterproof formula with higher viscosity, and stronger adhesion, the waterproof and leak-proof effect is remarkable. High temperature and low-temperature resistance, suitable for indoor and outdoor use.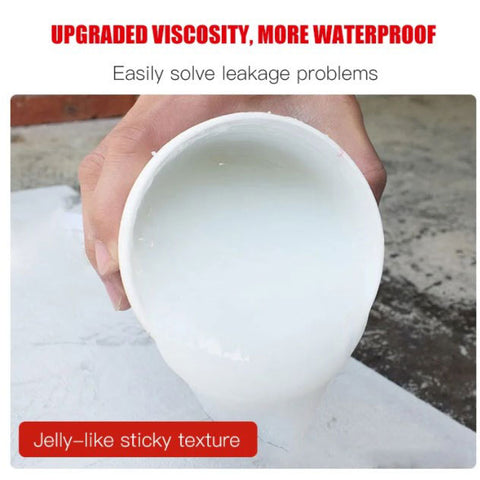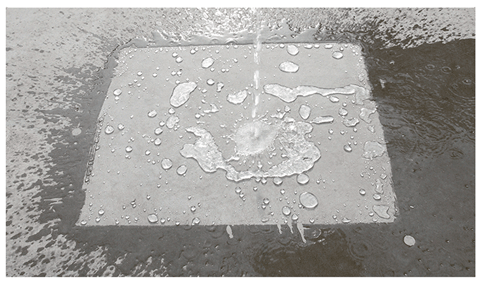 ► Healthy & Environmentally Friendly
The test does not contain harmful substances, it is non-toxic, odorless, environmental protection, and safe for children and pets.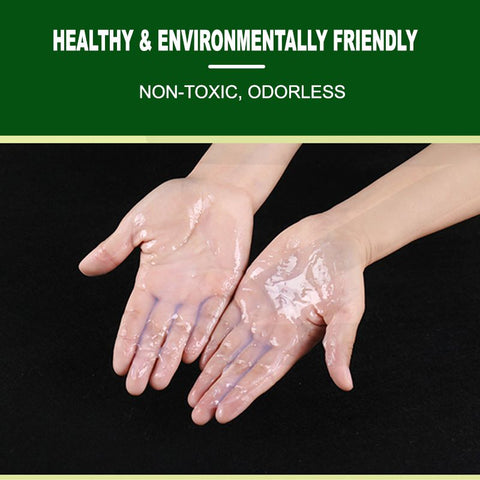 ► Easy to Use
Lightly wet the surface to be repaired, apply sealant with the brush (included), and allow 6-8 hours to dry completely. Apply a second coat of sealant for a better and longer waterproof effect.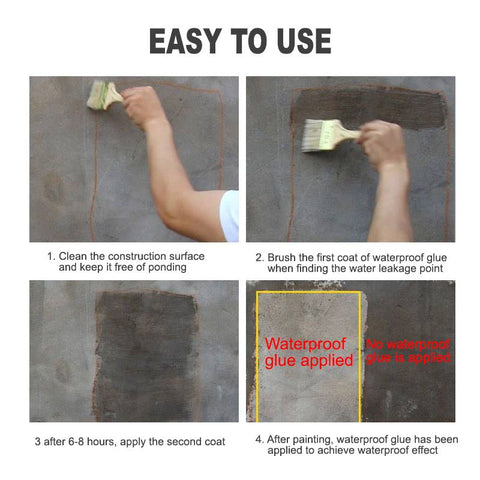 ► Scope of Application
Suitable for waterproof constructions of cement surfaces, metal, ceramic tile, marble, wood, plastic, and other surfaces. Widely used in toilet gaps, ceramic tile gaps, windowsill, balcony, exterior walls, ground, bathroom, kitchen, roof, etc.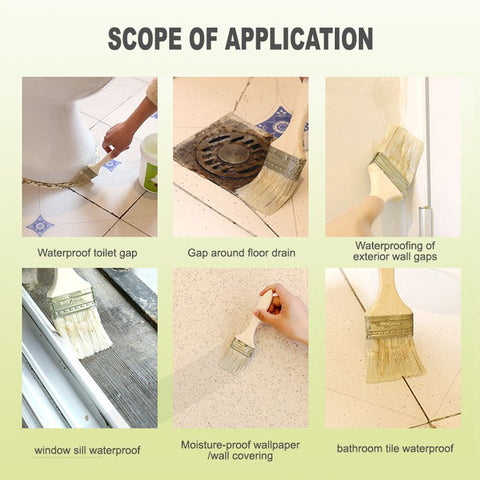 Seal & Repair Broken Surfaces In No Time!
Waterproof Invisible Adhesive is a revolutionary water-based rubberized paste that completely seeps into cracks & seals any broken surfaces, forming a 100% watertight barrier for a long-lasting repair finish.
It provides a tough but flexible layer of protection to the applied surface.100% SAFE to use and SUPER LONG-LASTING!

Perfect for a variety uses, including roof leaks, windowsills, flashings, downspouts and much more!
FEATURES:
Repair Broken Surface Instantly
Water-based and rubberized paste that completely seeps into joints, gaps, and leaks. Creates a watertight barrier on broken surfaces.
Transparent Coating
The coating will turn to full transparent, non-yellowing after a complete dry, and it's paintable for further varnishing.




Withstand a Range of Temperatures
Can be used on dry or wet surfaces. Protect Surface from corrosion.



Long-Lasting Protection
Permanently bind to most surfaces while performing long-lasting protection from water/liquid, UV and harmful chemicals.



Wide Applications
For all construction materials including tiles, bricks, concrete, wood, metal, PVC etc.

Ideal for repairing walls, ceilings, toilet pipes, roofs, window sills and more.
Safe to Use
100% Toxic-free, odourless, and causes no damage to the applied surfaces.
PRODUCT SPECIFICATIONS
Jar Package: 150g

Material: Polyurethane
ORDER NOW AND EXPERIENCE THE ULTIMATE WATERPROOFING SOLUTION FOR YOURSELF!
View full details
Place shear contact number