Regular price
Rs. 1,050.00
Sale price
Rs. 599.00
Unit price
per
Sale
Sold out
Why Knee Care Patches?


✅ Helps in getting calm mind, sound sleep and relaxing.
✅ Relieves Stress and Boosts Energy – Feel happier, motivated and energetic

✅ 100% Natural & Without Side Effects – Totally safe for everyone to use

✅ A Product of Asian Wisdom – Based on tried-and-true Asian techniques

Do you feel tired and stressed? Do you feel constantly running down?

The best way to get rid of them is to have calm mind and sound sleep. Even in ancient times, many races practiced stimulating acupressure points to to keep their mind calm, which resulted  in better sleep and overall improved health and well-being.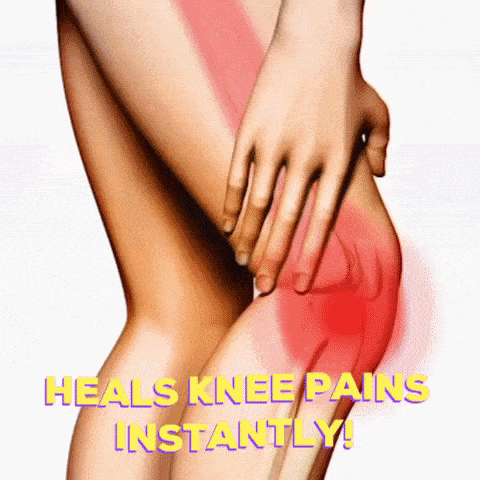 By stimulating specific acupressure points, it is believed that the flow of energy throughout the body can be balanced, leading to reduced stress and anxiety, improved circulation, and better sleep quality.
When the mind is calm and the body is relaxed, it becomes easier to fall asleep and stay asleep throughout the night, resulting in increased energy and vitality during the day.
Therefore, practicing acupressure techniques to promote calmness and sound sleep can be a valuable addition to one's overall health and wellness routine.

According to Japanese medical knowledge, nature offers a variety of miraculous ingredients that can eliminate toxins from the body and allow natural healing.

Sublime Care patches are filled with natural minerals, acids and crystals that help in getting proper sleep and overall relaxing.


You might find this bizarre but according to Japanese medicine, feet are the reflective zones of our internal organs.

Certain parts of the feet correspond to other areas of the body. This happens because of the thousands of nerve endings. These nerve endings connect the central nervous system with the rest of the body.
By stimulating certain acupuncture points on the feet, the body sends a signal to inner organs and glands.

3 REASONS WHY TO CHOOSE PATCHES:
1) Superior Pain Relief
A single patch can last up to 12 hours. And unlike other existing patches, it doesn't use smelly chemicals that can cause itchy rashes.
2) 100% Safe & Side Effects-Free
We use all-organic natural herbs to fight knee pain.
3) Easy, Convenient & Effective Solution
Knee Patches are specifically designed for maximum absorption and quicker delivery of the ingredients to the sore or damaged area.
It stimulates more than 60 acupuncture points on your feet and stimulate them.  This signal helps to improve the functions of these organs and glands and promotes overall health and well-being. Additionally, the natural minerals, acids, and crystals present in the foot. 
Package details -
1 Box- 10 patches

2 Box- 20 patches

Comes with How to use instructions.
Get Back To Living Pain-Free Today!
View full details